Reach passionate, information seeking expectant mothers, moms and parents.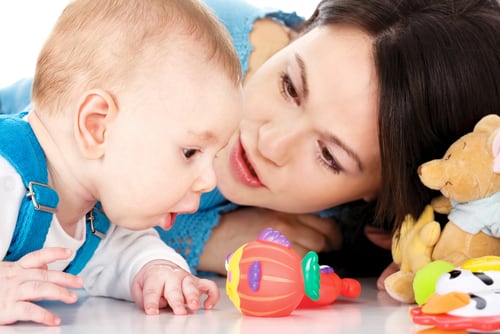 Audience:
~25,000 monthly unique visitors 
75% Female and 25% Male 
60% Mobile vs. 40% Desktop
17% ages 18-24, 49% ages 25-34, and 17% ages 35-44
We offer Brands the following Advertising opportunities: 
Branded Content Package (one-time fee):
100% Share-of-voice article written by our editorial team (1,000+ words)
Article will live on NewParent.com in perpetuity under relevant category pages
Article contains affiliate text ad tracking link (no-follow)
Display ads 728×90 and 300×250 (leaderboard, right rail, in-article & at bottom of article)
Sponsor our "Baby Photo Contest":
For Brands, donating a baby product to this contest can be a great way to get additional exposure and sales from expectant mothers or moms.  Please complete the form below, and check "Product Review". Or let us know if you are interested in the Branded Content Package.
NewParent.com is a participant in the Amazon Services LLC Associates Program, an affiliate advertising program designed to provide a means for sites to earn advertising fees by advertising and linking to amazon.com.
All Information Found on NewParent.com is Intended for Informational and Educational Purposes Only. The Information Provided on This Website is Not Intended to Be a Replacement or Substitute for Professional Medical Advice.