At NewParent, we're all about informing, educating, inspiring, and empowering new parents. That's why we're excited to spotlight Polarized MiniShades® — premium polarized sunglasses for kids ages 0-12+ that protect your children's eyes from the sun's harmful UV rays. Here's everything these Safe, Strong, & Super Cute® shades can do for your kids' eyes. 
Just like adults, kids need to eliminate glare and let their eyes relax. Plus, their sensitive eyes are more susceptible to UV damage than adults. That's why investing in a reliable pair of polarized sunglasses for your kid is so important. If you have children that spend a significant amount of time playing or taking part in sports outdoors, these protective kiddy sunglasses are a must-have.
The Importance of Polarization
Polarization adds a critical layer of protection from the sun's damaging UV light. With polarized lenses, you can block the reflected UV light, as well as block direct and scattered UV rays that may negatively affect your children's eyesight. Other benefits of polarized lenses include clearer vision, less glare, and reflection, decreased eye strain, and lessened color distortion.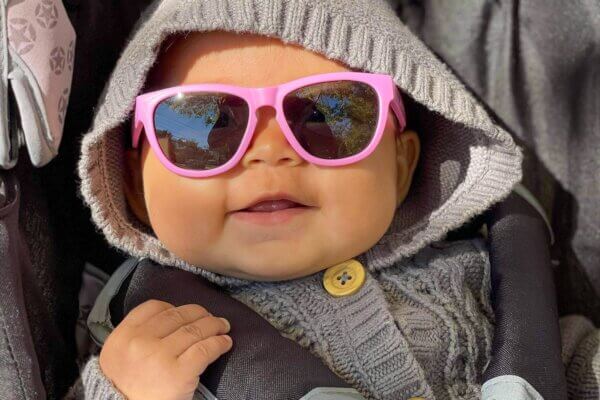 Polarized MiniShades® is the product of 25 years of experience in designing sunglasses and is the leading brand in all polarized sunglasses for little kids. As parents themselves, the makers of these high-quality sunglasses understand parents' frustrations when it comes to buying sunglasses for their kids. Every parent knows all too well just how easily their kid's sunglasses can be damaged or lost. 
That's why they created a product designed specifically for kids that is virtually indestructible, safe, and cute to boot. Thanks to their specially formulated rubber material, these kiddy shades are strong and comfy. They can withstand regular wear and tear while fitting comfortably around your child's eyes and ears for a secure but cozy fit. 
Plus, when you buy a pair, every product is backed by their Hide' n Seek Loss & Damage Warranty. All you have to do is register your MiniShades® with the six-digit item number found on the inside arms of the frame or on the back of the box. Should your kid's shades get damaged or lost for any reason, they'll send you a one-time replacement pair in the exact same size and color for a minimal processing fee.  
Because they're polarized, they offer 100% UV protection and are impact resistant. They're also completely free of lead, BPA, PVC, and phthalates, so you can have peace of mind that they are completely safe for your little ones, even teething infants and toddlers.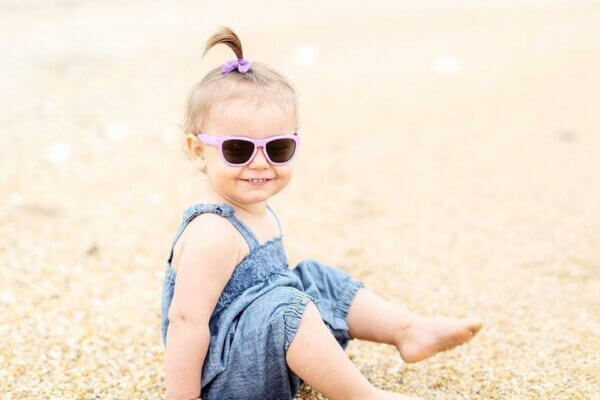 Where to Buy Your Polarized MiniShades®
To buy one, two, or more pairs of Polarized MiniShades® for your kiddos, you can shop online. Browse their expansive selection of shades for kids from ages 0-3, 3-7, or 8-12+. These durable and protective shades come in a variety of traditional and fun colors, including black, white, blue, pink, and more. There's a size and color to fit every child's head and tastes. 
No matter where you live in the U.S., Polarized MiniShades® has a dealer near you. Use their handy store locator to find a store within 25 miles or more of you.  
If, for any reason, you are not 100% satisfied with your purchase, you can get a full refund within 10 days of receiving your order.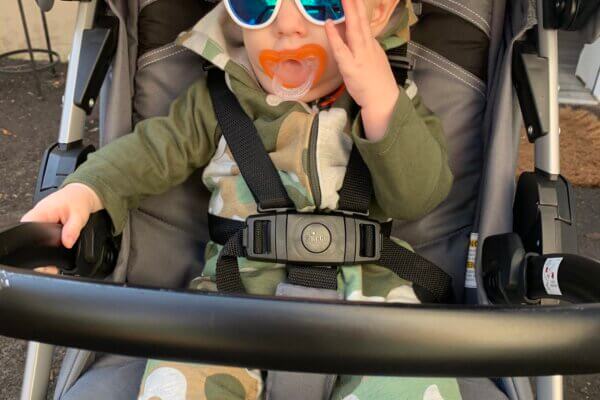 The Takeaway
You care for your kids, but finding products that are both protective and strong can be a challenge. At NewParent, we understand your frustrations with cheap, easily damaged products. That's why we're pleased to highlight Polarized MiniShades® and everything they can do to help keep your children's eye safe and healthy. 
These shades get our stamp of approval for their high level of protection, durability, and overall style that both you and your kid are sure to love. Whether you're headed out for a fun day at the beach or want your child to be protected during your daily walk in the stroller, these are one item you won't want them to go without.