Every month, we select a "Baby of the Month" from our baby photo entries. The winning baby will appear on this page, along with the prize for the parent!
Beginning April 1, 2020, here's how it works:
Choose one favorite baby photo
Complete entry form and upload one baby photo. That's it!
Congratulations to Mason from North Las Vegas! His mom Ashley will recieve a $10 Buy Buy Baby gift card!!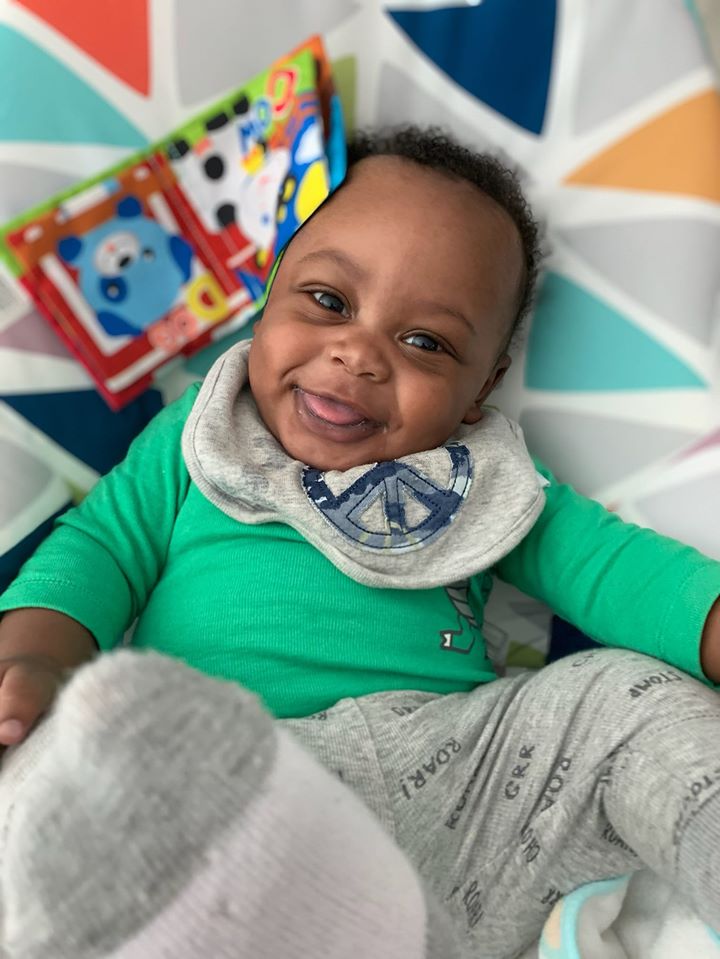 Congratulations Carson!!
"Carson is 7 months old. He loves sitting outside and rocking in his chair! He smiles all the time and already has such a fun little personality." says mom Kyndra G.