Trying to track your child's development? Our baby growth charts make it easy. This chart includes weight and length for girls from birth to 36 months, as well as stature and body mass index for older children.
Stature-for-age and weight-for-age growth chart for girls: 2 to 20 years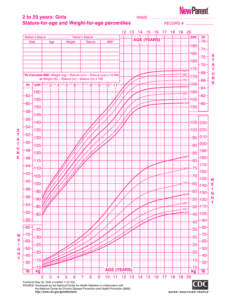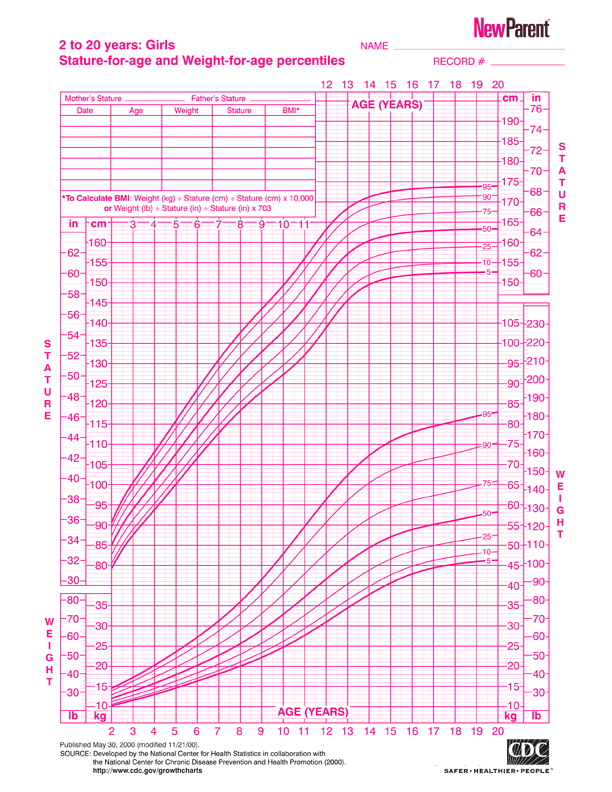 To be sure to have everything ready for when your newborn arrives, start your baby registry and get a Free Welcome Box!