Having a newborn can feel overwhelming. If you're unsure what things a newborn baby needs, try thinking through each aspect of your baby's life. The most important categories are sleep, travel, clothing, and eating.
When you're shopping for your new baby, look for the best products in each category, focusing on safety and ease of use. Here are some top baby products for each category and why they made the cut.
Sleep 101
Newborns spend a significant amount of their time sleeping. Pediatricians recommend newborns sleep between 12 and 18 hours until they are 12 months old. However, for newborns and babies up to 6 weeks old, you shouldn't let them sleep for more than 3-4 hours at a time since you need to feed them regularly.
Because newborns spend so long sleeping, it's essential that new parents learn how exciting new technology can manage their days and nights. One of the most critical tools a parent can have is a smart baby monitor. Lumi Smart Baby Monitor means you can catch up on your sleep, knowing that this smart monitor allows you to hear your baby when he awakes.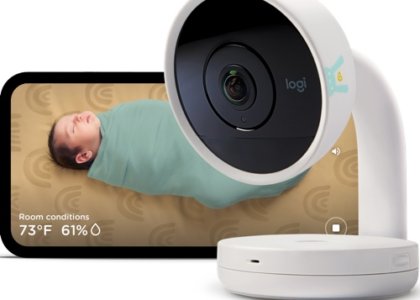 The Lumi Smart Baby Monitor has a high-definition camera at 1080p and gives you a 180° view even with the lights off. You can also track the temperature and humidity in the room to make sure that it's not too hot or cold for your little one. If they get restless, use the two-way audio system to soothe them with a lullaby.
Another must-have for "Sleep 101" – Lumi Smart Sleep System. Besides the Lumi Smart Baby Monitor, you get access to expert sleeping advice videos and an ergonomically designed sleep sensor that works with the diapers that Lumi by Pampers has included in the pack. The low-energy Bluetooth sensor gives you personalized, individual feedback on your baby's sleep patterns. You also get access to pediatrician-backed tutorials on sleep fundamentals, sleep schedules, and sleep training through the integrated app on your smartphone.
Traveling With Baby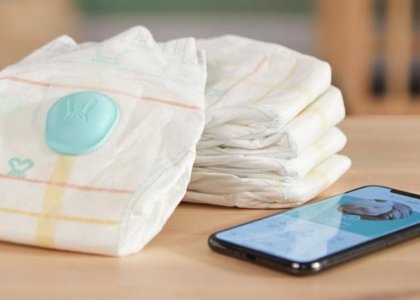 Whether you want to bring your baby to meet their grandparents or just need to run to the store, traveling with a newborn isn't always easy. If you're driving, you are legally required to have a child restraint system. The Car Seat – Chicco KeyFit 35 Infant Car Seat extends to allow an infant up to 32" in height and 35lbs. The cover is machine washable in case of spit-up, and the carrier features a one-handed release to quickly and easily get your tot in and out of the car.
For overnight visits, bring your Smart Baby Monitor and a Bassinet – LullaGo Portable Bassinet, which folds flat and comes with a handy travel bag. The supportive metal legs easily snap on and off, making this perfect for travel with a newborn.
For quick trips to the grocery store, you might prefer carrying your baby in a Baby Wrap/Sling – KeaBabies Baby Wrap Carrier. Wearing your baby keeps your hands free, gives your baby more comfort, and helps support your postpartum recovery because it also doubles as a postpartum belt.
However, sometimes wearing your baby isn't an option, especially if you need to carry heavy bags home from the store or are going on a long walk. For these times, a Stroller – Ergobaby Metro Compact City Stroller is essential. It comes packed with comfortable, soft padding and is lightweight, making it easy to push, even while you're recovering from giving birth. If you're traveling on public transport, this compact stroller will easily fit on the subway. For longer trips, it also fits in most overhead compartments on planes.
Dressing Baby
Babies can't regulate their temperature, so it's important to dress them for the weather. Onesies – Onesies® Brand are fantastic and versatile because they can act as an additional insulating layer during the winter or be worn on their own during the summer thanks to the lightweight, breathable 100% material.
Make sure your baby always has at least one layer more than you do on. Generally, if it's under 75°F outside, your baby will need at least two layers of clothing.
Feeding Time
Newborns spend most of their time sleeping and eating. At first, your newborn baby may wake up to feed every 2-3 hours. Feeding isn't always easy. Many new moms have difficulty with breastfeeding. Sometimes their baby won't latch, they don't produce enough milk, or experience intensely painful nipples.
When breastfeeding isn't an option, choose high-quality formula. The Enfamil family of formulas comes in several varieties, including formulations for colic and sensitive tummies. The company also offers formulas high in DHA for brain health and one that contains colostrum, making it the best alternative to breast milk.
Once your little one starts solid, you'll need tools for feeding. Olababy's bottle, spoon & bowl offer modern feeding solutions that allow your baby to start independent feeding earlier due to their ergonomic design. The anti-colic bottle helps encourage upright feeding, and the soft nipple makes it easy for your baby to latch. As your baby grows, you can use the training spoons to promote self-feeding, and the steaming bowl makes it easy to heat and serve your baby's meal. When your baby starts teething, your baby can also chew on the spoons. BPA and phosphate-free, all three products are dishwasher safe and made from medical-grade silicone.
For many families, eating around the dinner table is a treasured tradition. To include your baby, you'll need a highchair. Graco's DuoDiner® DLX 6-in-1 Highchair has 6 stages, starting with one for infants. There are 3 positions of recline for infants, with 5 height options and a harness to keep your infant safe. Once your baby has grown, you can use the chair as a booster on a dining chair, and you can even use it as a youth stool once your kid is too big for a high chair but too small for your dining chairs.
Preparing For Your Baby
Knowing what to buy for a newborn baby is sometimes difficult. There are thousands of products available. However, it's best to buy the best baby products that you can use for multiple purposes. A single dock that travels easily and can be used as a changing platform and a place for tummy time is better than having 3 separate items.
These baby products can help your baby sleep and eat better and can make it easier for you to get out of the house with your baby in tow.